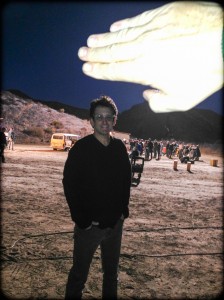 Composer David Schwartz attended the School of Visual Arts in New York and the Berklee College of Music in Boston. Early on in his career, he mastered a wide range of musical genres by performing with such diverse acts as John Hall, Manhattan Transfer, the Boston Civic Symphony, the Glenn Miller Band, Howard Johnson, and John Sebastian.
In 1990, David began composing music for film and television. His first network television series, the multi Emmy award winning hit, Northern Exposure, earned him a Grammy nomination for Best Instrumental Composition for its memorable theme song. The composer scored every episode of the show for its entire seven seasons.
Over the last two decades, he has scored numerous television themes and series, including Arrested Development, Chaos, Benched, The Inbetweeners, Sit Down Shut Up, Worst Week, Carpoolers, The Playboy Club, Outlaw Country, Deadwood (Emmy Nominated for Main Title Theme), Rules of Engagement, Runaway, Sex, Love & Secrets, Maximum Bob, Leap of Faith, Beggars & Choosers, Wolf Lake, The Ellen Show, Brimstone, Cold Feet, The Oblongs, Everything's Relative, The John Larroquette Show, Beverly Hills 90210 and Murder in Small Town X, among others.  His film and telefilm credits include Gonzo, Write & Wrong, Underfunded, You Stupid Man (Denise Richards, David Krumholtz, Milla Jovovich, William Baldwin), Magic in the Water, My Little Assassin, Deadman's Revenge, and the VH-1 hit, Two Of Us, based on a fictional post-Beatles reunion of Lennon and McCartney.
David has the well-earned reputation for being able to deliver his unique brand of quirky, original music, while remaining true to the needs and demands of the projects he scores.
Although he declines to reveal it's origin, David is known in some circles as 

d.Fly

.
Awards and Nominations
EMMY WINNER, 2022: Lucy and Desi (Outstanding Music Composition For A Documentary Series or Special, Original Dramatic Score)
CRITICS CHOICE DOCUMENTARY AWARD NOMINATION, 2022: Lucy and Desi (Best Score)
EMMY NOMINATION, 2013: Arrested Development (Outstanding Music Composition For A Series Original Dramatic Score)

BMI TV MUSIC AWARD, 2006: Rules of Engagement
EMMY NOMINATION, 2004: Deadwood (Outstanding Main Title Theme Music)
EMMY NOMINATION, 2002: Wolf Lake
BMI TV MUSIC AWARD, 2001: Leap of Faith
BMI TV MUSIC AWARD, 1994: Northern Exposure
BMI TV MUSIC AWARD, 1993: Northern Exposure
BMI TV MUSIC AWARD, 1992: Northern Exposure
GRAMMY NOMINATION, 1992: Northern Exposure Theme