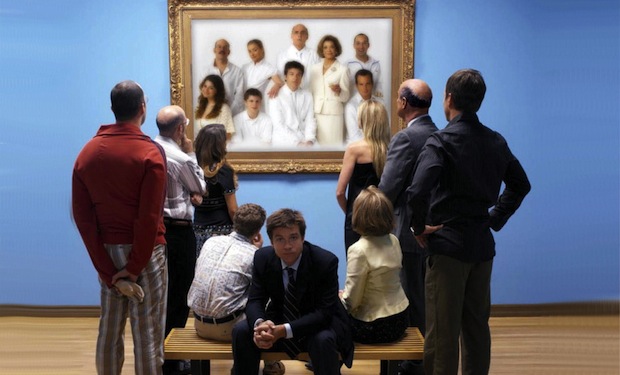 It's finally here! The newest season of Arrested Development. It was an exciting process making the music with creative genius Mitch Hurwitz and his all-star team.
Thanks to the wonderful people at Varese Sarabande, the official soundtrack is finished!
Get your copy here and enjoy Dr. Fünke's 100% Natural Good-Time Family-Band Solution!.
If you happen to be a Ukulele player and would like to see how the master of musicians George Doering played it, check out this link here.
Arrested Development – Main Title Theme
Arrested Development Main Title Theme
Rub It In
She's Cute
Magica Do Mar
Get Along Little Sheep
Details about the show:
Arrested Development
TV series
Arrested Development is an American television sitcom created by Mitchell Hurwitz which originally aired on Fox for three seasons from November 2, 2003 to February 10, 2006. A fourth season of 15 episodes was released on Netflix on May 26, 2013.
First episode: November 2, 2003
Theme song: Arrested Development Theme Song
Program creator: Mitchell Hurwitz
Network: Fox Broadcasting Company
Writers: Mitchell Hurwitz, Jim Vallely, Jake Farrow, Brad Copeland